Video and Audio Services: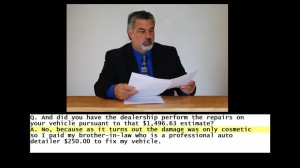 From document signings to depositions in high-profile litigation, our staff of highly-skilled videographers and trial support personnel possess the experience, knowledge and talent necessary to handle any situation that may arise during a deposition.  Our professional recording equipment ensures that your video and audio evidence is accurately recorded, with sharp visuals and clear sound, every time.  We can work with you on the best way to present evidence such as audio and video recordings and to capture reenactments and demonstrations during your depositions.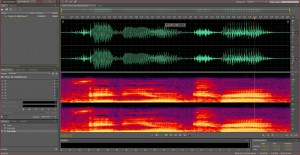 Depositions, settlement videos, site inspections, destructive testing
Recording, editing, duplicating of all audio and video formats
Video and audio enhancements, surveillance video, media conversions
Audio- and video-to-text synchronization, DepoViewTM DVDs
Video and audio transcription and synchronization for use in Court
Imaging and Database Services:  Working under the guidelines set forth in the Federal, State and Local Rules, we scan and prepare documents, photos and other evidentiary items for use in trial.
Document scanning, redacting, page numbering, printing, OCR
Digital photos and native files, oversize and color printing
Trial exhibit notebooks, exhibit stickers and page numbering, tabbing.
Creation of case databases for use in trial presentation software
Document review and database software, IPROTM, RelativityTM, ConcordanceTM, SummationTM